Lashfords Sausages :-
If you have a special request please let us know in advance and we will see if we can accommodate.
Pork Sausages: –
Cumberland Sausage
Gloucester Sausage
Pork And Chestnut
Pork And Chives
Pork And Mustard
Pork Stilton And Apricot
Pork With Chilli
Pork With Spring Onion And Ginger
Slimmer's Sausage
Special Sausage
The Regency
The Royal Sausage
Tomato Sausage
Beef Sausage: –
Beef
Beef And Mustard
Boerewors
Centurion
The Carlton
Venison Sausage: –
Lamb Sausage: –
Turkey Sausage: –
Lashfords Pork Sausages
Balti Sausage
Lean pork with a unique spicy recipe and a traditional Balti dressing. [Top]
Gloucester Sausage
Prime English pork, flavoured with a mixture of seven spices and herbs including sage to give that traditional Olde English Flavour.
Special Sausage
Fresh prime English pork, with the perfect blend of seasonings to give the authentic taste of a traditional British Banger.
Tomato Sausage
English pork flavoured with tomato puree and a variety of six spices blended to perfection
The Royal Sausage
Originally produced to commemorate the Royal Wedding and accepted as a Wedding Gift by Their Royal Highnesses, The Prince and Princess of Wales, and HRH The Queen Mother. This Royal Sausage has a very high meat content of which 30% is smoked bacon, prime English pork, and eight spices to give a truly Regal flavour.
The Regency
Prime English pork, bramley apple puree, leeks, perfectly seasoned to provide an exciting new flavour.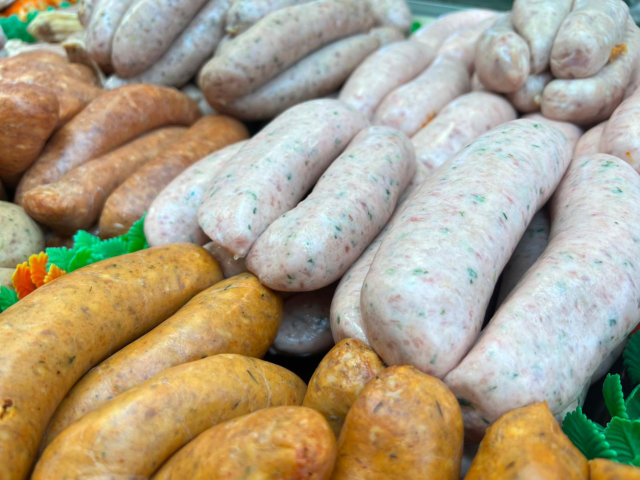 Pork & Chives
A high meat content pork sausage with a perfect blend of spices, with added chives.
Toulouse Sausage
A fantastic pork sausage with a hint of garlic.
Gluten Free Sausage
A great sausage for those on a special diet such as Coeliac disease.
Cooking Sausage
Whichever way you cook yours, with Lashfords Sausages you can be sure that you have the perfect ingredient for a great meal.
Classic Sausage Recipe Ideas
Toad in the Hole – a classic British dish – and an economical way to feed your family.
Sausage Casserole
Sausage and Mash
Sausage Sandwich
Full English Breakfast – with off course classic sausages
As an accompaniment to roast chicken put round the chicken when it has about half an hour left to cook.
Keeping Sausages
Lashfords Sausages are freshly made in batches from the finest ingredients but do not contain huge quantities of preservatives so they are best eaten within a few days of purchase. Alternatively pop them in the freezer.
With such a large range if you are coming over especially for award winning Lashford Sausages please telephone in advance to check availability.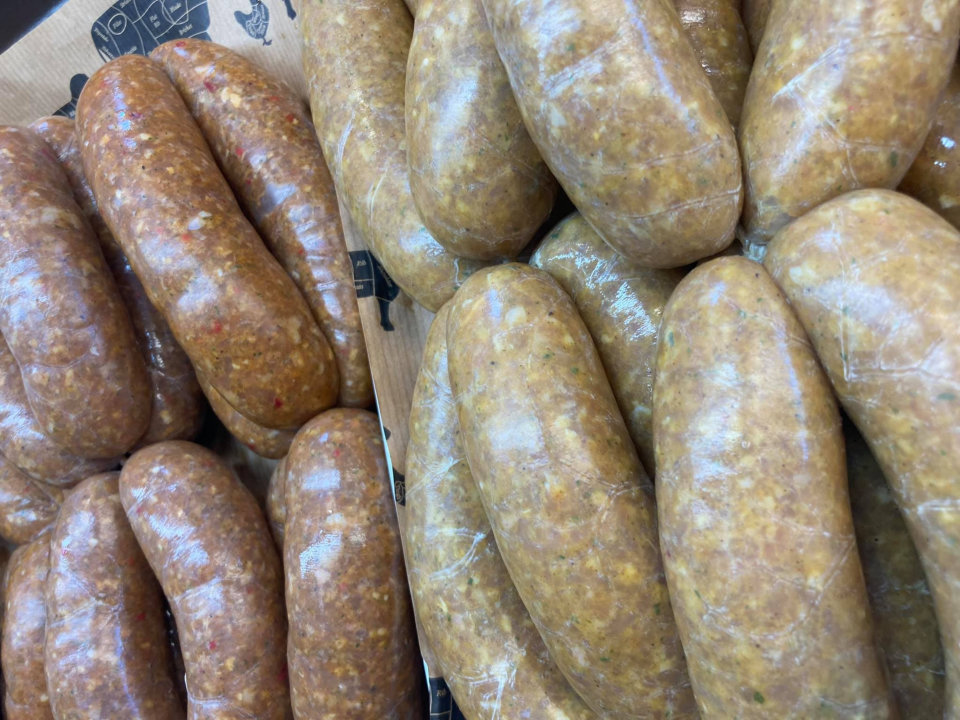 In addition to Lashfords Award Winning Sausages – we make our own sausages.
Chicken Tikka Sausages
Turkey Chilli and Maple Sausages
Are just a couple of ideas.